Current Startups
Career Consultants C2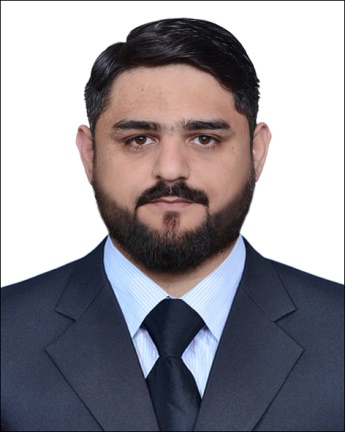 CEO
Muhammad Muneeb Shahid
About Company
Career decision starts with self-knowledge! As a certified career counselor and educationist we are passionate about a society where students discover their potential and use it to navigate their formal education and careers. BIC, IIUI provides a working environment that caters for modern day business needs. Coaching, Industry liaison, legal consultation is amongst the many services provided at BIC on daily basis.
DatesLand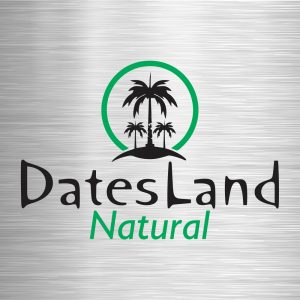 Team
Olatunbosun Abdul-aziz Rodipe (Founder)
Muhammad Shahzad Hussain
Shoaib Ansari
About Company
To make the nutrients packed dates fruit that happens to be the first thing that enters our mouth as a new born an integral part of everyday diet.
It's time to dislodge the malnutrition that leads to problems such as obesity.
Digital Skills Hub
Team
Ms Momina Maqbool (Founder & CEO)
About Company
Digital Skill Hub has started its career at the platform of Business Incubation Center, at International Islamic University Islamabad, which has provided it with collaborative opportunities. The reason Digital Skill hub has chosen Business Incubation Center is that it has provided new entrepreneurs a platform where they can implement their Ideas practically.
Green Environ Sol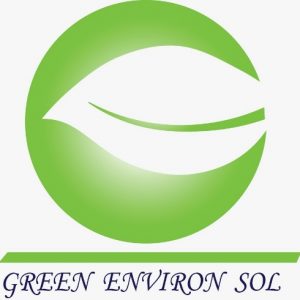 Team
Dr. Mabroor Hassan (CEO/Director consultancy)
Dr. Khawaja Waqar Ali (Director training)
Aqib Rasool (Director Admin)
Muhammad Zahid (ISO Consultant)
About Company
Green Environ Sol is an environmental company which is working in the areas of environment, ISO standards, occupational health and safety. The Green Environ Sol is covering consultancy services, trainings, ISO certification/auditing, capacity building projects and research-based projects in an innovative way.
About BIC
The Business Incubation Center (BIC) is an exceptional business launching platform for entrepreneurs. The BIC is providing a vibrant opportunity to nourish & establish our Business.
SOLAR TECH
About Company
SOLAR TECH is a manufacturing organization of solar products. Our company will solve the problem of shortage of electricity by introducing solar  energy  products.  Our  commitment  is  to spread   technology   for   harnessing   renewable energy (RE).
About IIU BIC
We have opted BIC, as we were students of IIUI and we receive positive feedback for our entrepreneurial potential.
BIC create opportunity for technology transfer with less expense and provide safe learning environment and resources.
BIC improves our business skills and increase confidence in self and business.
They also provide us technical resource expertise, mentoring,
Entrepreneurial education, provide professional support and help in managing perception related to our business.
Talk Infinity
Founder and CEO
Hunain Tahir
About Company
Whether you are going through a challenging time of your life or just want to talk to someone, Talk infinity can connect you to kind people and help you develop new skills to solve your problems.
Talk Infinity's Vision is to create an environment where every person is mentally fit and enjoy his/her life to his/her full potential.
We want to make technology for psychology and help people to be emotionally strong and healthy. Talk Infinity is a web based Platform that enables online psychotherapy access cheaply, anonymously and more conveniently. Moreover it ensures privacy of every single person.
About IIU BIC
A great place to learn and work with good group of student. a family atmosphere where everyone respect one another. And most of all you can fair living.
Sir Ahsan the best teacher he always give us Individual approach, great advice, positive attitude. Always on time, ready to help, very easy going, intelligent and kind. Thanks so much Sir!
I can't thank sir jawad enough for all the help that he give me, with his help I was able to take my work to a next level.
MDCPAK (Medical Care Pakistan)
Team
MISBAH ULLAH (Founder)
SAJID KHAN (Co- Founder)
Khurram Shahzad
Waqas Altaf
Majid Ali Khan
About Company
My Doctor Appointment is a project that primarily focuses on paperless management for the whole medical treatment process carried out by doctors. It also focuses on allowing better overall management for the patient's medical records through the use of our personalized patient mobile application. The Idea we are implementing is to provide an effective method for Doctors and Patients to adopt that will reduce time delay and gaps during treatment process.
About IIU BIC
We are glad to have an opportunity to work in Business Incubation Center of International Islamic University Islamabad along with other start-up groups. We selected Business Incubation Center of International Islamic University due to clean and hardworking environment, low rental fee, helping staff and other facilities which are important for start-up group to progress fast.
Motley Foods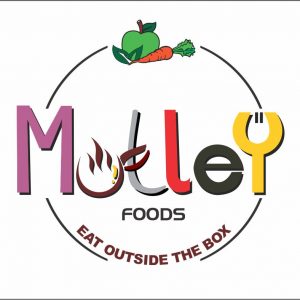 Team
Tehseen Taimoor (Founder)
About Company
Motley foods strives to provide a variety if its highest quality food items at a competitive price to meet the demands of its customers. We strongly believe in food hygiene and providing a taste that reminds customers of home cooked food.
Currently we're working on online food delivery on the basis of prior orders.
H&A Bots
Team
Engr Syed Hadi (CEO)
Engr Syed Ali (Director Technical)
Muhammad Mujtaba (General Secretary)
About Company
H&A BOTS provides one stop automated solutions and engineering services provider. We have a team of professionals having expertise in providing the unique Engineering Solutions. We have best Engineers and Software Developers having a vast experience in forming Biometric or Fingerprint Solutions and Services. Our team consists of experienced consultants providing the technical consultancy in mega projects and we are one of the fastest growing and trusted company that use biometrics for system development
Herbs & Herbage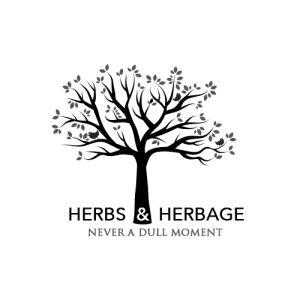 Team
Johum Hayat Ghouri (CEO)
About Company
Herbs and herbage started off with an idea of eliminating toxic and harmful ingredients from our day to day lives. Realizing the importance of healthy ingredients we wanted to create beauty products as safe as they were effective. After watching how unaware people were of the hazards of toxic chemicals our goal is to inspire and provide beneficial beauty solutions.
Online Business Hub
Team
Iram Latif (CEO)
About Company
Nig & Nim
Team
Hafiz Zain (Owner/ Director)
(28 employees currently working)
About Company
We currently working in supply chain of fresh produce. Our vision is to make the supply chain process efficient and eliminate all the middlemen.
Ornek
Team
About Company
Our business model focuses on providing best quality woolen and pashmina shawls. We also provide soft Swati shawls with handcrafted intricate embroidery which is our main product and sell through an online shop through social media (Facebook and instagram) pages.
Graduated Startups
Edu&Skills
About Company
Edu&Skills aims to provide products and services that contribute to the constructive objectives of its clients.
Edu&Skills-Solution has software products in market and its clients are enjoying the services and making progress in leap and bounds.
Its Software Products and Services are as under:
Live Stock Management System
Business Companion (ERP)
Tele Medicine
Traveler Companion (For Tourism)
E-Commerce
Education (SMS)
About IIU BIC
I found BIC team very professional and supporting. I had been looking for such mentorship since last six year. I always step-in to the director's office with lot of muddles related to business decision and within few minutes a found solution to all my business issues.
Staff is cooperative and I found them always ready to pave the success path for each incubatee
I am satisfied for being member of BIC family.